TEETH IN A DAY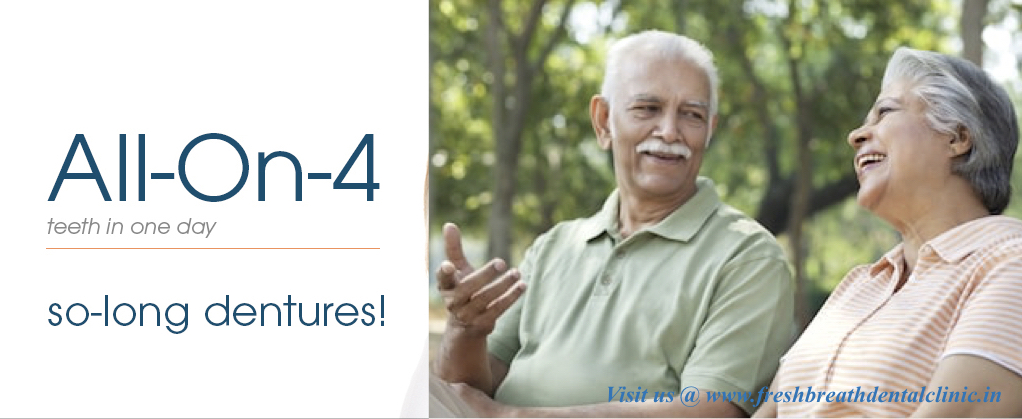 WHAT ARE DENTAL IMPLANTS?
The dental implant is designed to replace the natural tooth root. Made from medical-grade titanium, this lightweight yet durable post safely fuses with the bone beneath the gumline and serves as a stable foundation for the dental crown visible above the gums.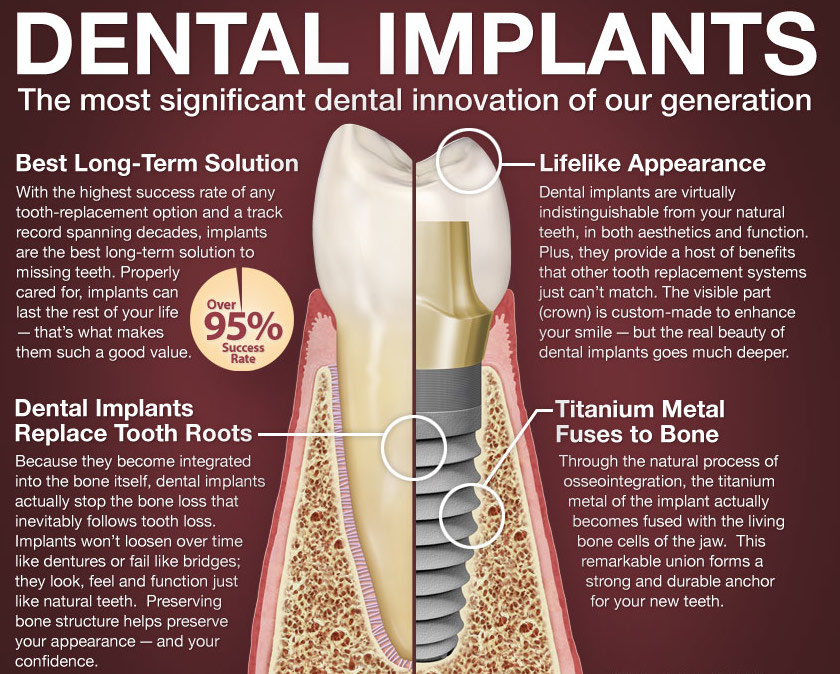 Removable dentures and other conventional tooth replacement methods do not prevent bone loss and, in fact, accelerate this destructive process.
Chewing, biting, and other functions stimulate the jawbone. When teeth are missing, the supportive bone doesn't get stimulation needed to remain strong. Just as the muscles can atrophy due to inactivity, bone can be affected by lack of stimulation. As the bone melts away (resorbs), the appearance of the face changes.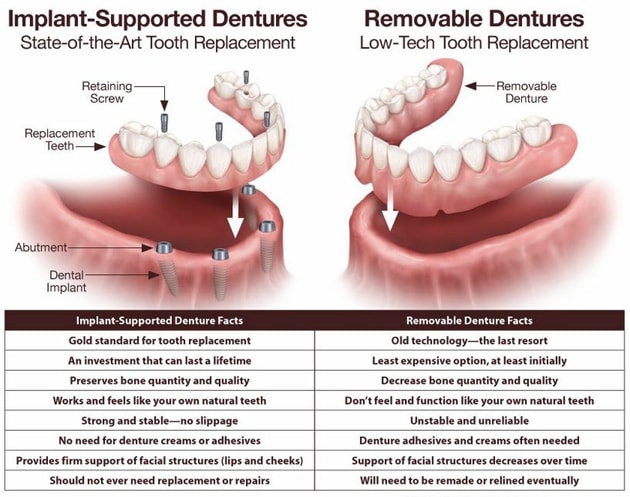 Cheeks and lips need support from the teeth to maintain their youthful appearance. The lower third of the face retreats. Cheeks become hollow. These changes can make patients look older than they really are.
Bone loss can negatively affect every aspect of life. Chewing foods becomes challenging. Nutrition suffers. Some words may become difficult to pronounce correctly.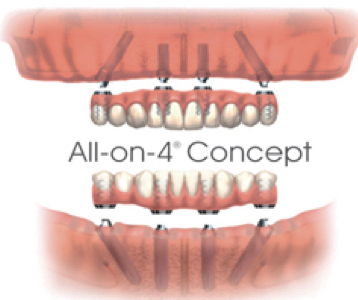 Why All on four All on 4 Dental?
Instant improvement in the quality of life
The All on four Dental treatment concept offers patients with a permanent full-arch prosthesis on 4 or more dental implants on the very day of surgery. This improves patient satisfaction in terms of esthetics, function, speech, and confidence.
Reduced treatment time
Two main elements reduce the treatment complexity, overall treatment time and the number of surgeries: tilting of the posterior implants avoids the need for long and tiring bone grafting treatments, while instant loading reduces time to teeth.
Reasonable
The treatment is not just quick but also pretty cost-effective in comparison to conventional implant treatments of the edentulous jaw.
More Stability
To increase bone-to-implant contact, two long posterior implants are tilted. These tilted dental implants can be attached to better quality anterior bone, reducing cantilevers and helping to avoid anatomical structures.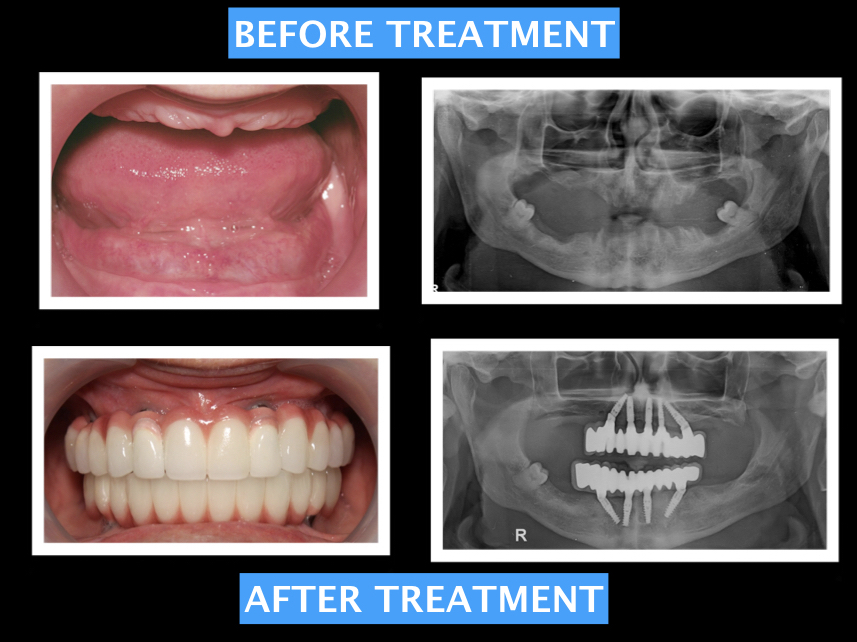 Immediate patient satisfaction
Attain Immediate Function
Due to dedicated drilling protocols and design, our implants attain high stability instantly. Therefore, all our implants can be loaded with a permanent restoration on the same day of surgery.
Provide finest esthetics
Our unrivaled product quality, easy handling and long-term predictability is proven to deliver patient satisfaction.
Sequence of treatment
Examination and planning
The first two visits include extensive planning including an examination, x-rays, bite registration, model analysis.
Surgery
Morning (2-4 hours)
The surgery begins by extraction of the remaining teeth and placement of FOUR dental implants on each arch. The process takes place under local anesthesia.
Afternoon (2-4 hours)
Once the patient has recovered from the anesthesia and surgery, we fabricate a short-term prosthesis that is attached onto the implants. Since this step needs to be extremely precise it is time consuming.
Settling period
The patient needs to wear a temporary prosthesis which is fixed onto the implant for a couple of months. During this time, we request our patients to see us frequently to make sure everything is okay.
Final prosthesis:
Once the gums and implants have completely healed, we will construct a final prosthesis that has a titanium framework.
WHAT IS ALL ON 4 ?  click on the video to know more…
We have the right formula!
The All-on-four treatment is known to be the best in its class. However, Fresh Breath Dental is only one of the few clinics that has been able to successfully combine the right products and techniques to use this groundbreaking concept on its patients.
Our All on four dental treatment team comprises of highly experienced doctors . The state-of-the-art technology ensures that the surgery is performed using the most advanced equipment in a sterile environment. Whether it's using HD digital data or detailed anatomical information of your oral structures, we do not leave any stone unturned when it comes to ensuring the success of the surgery.