Testimonials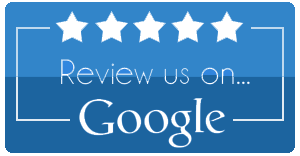 MR.HARISH SEHGAL 
61 years , HSR Layout, Bangalore,INDIA
" I went to Dr Rajesh Naik in a state of emergency, when there was abscess in the gums surrounding one tooth and two other dentists had suggested that it be pulled out. Since adult teeth do not grow back once pulled, it became a priority to find a dentist who would do whatever it takes to save that tooth. I found Dr. Rajesh Naik.Thanks to his dexterity with his hands and his knowledge of the subject , his perseverance, a gentle approach with the patient, making them understand the procedures ,makes one comfortable to be with him. Now, almost a year and a half later I still have my own teeth , that one has been preserved and others where treatment of a lesser criticality was needed stand corrected. I wish him well in his practice".
MR.JAYANT DESHPANDE
Taponagara, Hennur, BANGALORE
" I met Dr. Rajesh Naik by accident is what I thought, but my Guru, "Guruji Krishnananda" had told us that there are no accidents in life !  We had to meet !  I was impressed by Dr. Rajesh Naik's simplicity and very friendly approach, apart from very clean and spacious clinic, which put me at ease immediately.
As I began visiting his clinic I realized that whenever I visited, he would keep himself free and would devote undistracted time for me. I observed that he would plan like this for all his patients, not just for me. When you visit him, you feel satisfied that the doctor has actually listened to you patiently and has explained the problem and solution thoroughly without hurrying up, without having the pressure of clearing the queue waiting outside. This is a rare experience in today's fast life.
Somehow I am yet to come across any other doctor with these qualities. His clinic reflects his personality. Simple, clean and there is a strange warmth in the air of his clinic. So many certificates and medals at display assure you that this unassuming person is brilliant and works hard to keep himself updated about the latest advancements in dental space.
 Every time he sees another patient, he does not forget to change the gloves. Hygiene is so important and he is very meticulous. His deft hands and his painstaking efforts to minimize the pain during any procedure make you very very comfortable.
 For me he is more than just our family dentist."
MR.AVINASH HEGDE
32 years ,Software Engineer, Manyata Tech Park,Bangalore,INDIA
 "Wanted to thank you Dr.Rajesh Naik, for helping me with my teeth problems.The surgical teeth extraction and RCT went really with ease @ your clinic.Now i am completely fine and enjoying the bite 🙂 "
 Regards,
Avinash 
Frequently Asked Questions
Before & After
About the Doctor
Our Services
Dental Implants

Dental implants play an essential role in restorative dentistry. Because they are permanent prosthetics that are both natural-looking and cosmetically appealing

Cosmetic Dentistry

Do you have a special event or photo opportunity approaching that you'd like to look your best for? Or are you looking for a quick, easy way to subtract years from your face